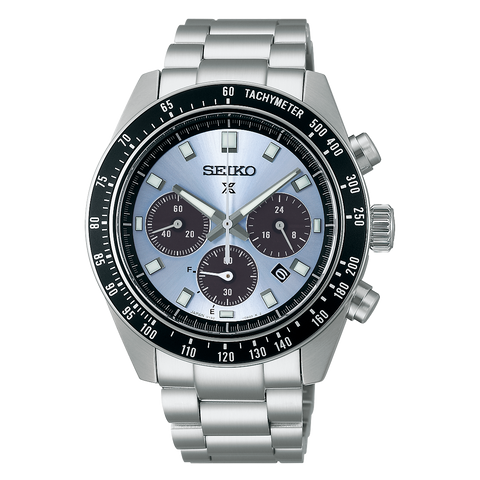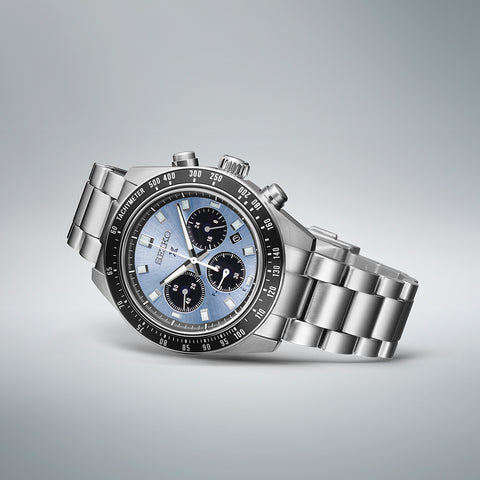 SEIKO SPEEDTIMER "CRYSTAL TROPHY" SOLAR - SSC935P1
Pickup currently unavailable
This solar-powered chronograph timepiece is from the Prospex Speedtimer watch collection which represents Seiko's professional timekeeping heritage.
In the 1960s, Seiko announced itself on the international sports timing stage with a whole new generation of high-precision equipment. Seiko timekeeping is endorsed by international sports federations at many of the world's leading sports events, starting with the 1964 Olympics and continuing into the IAAF partnership today.
Adding to the popular 'Speedtimer' watch collection, this particular design features an increased 'go large' case size – the original was 39mm, whilst this piece is 41.4mm, featuring a tapered bracelet, aluminum bezel, and tachymeter for increased practicality and visibility. Conveniently, this watch charges from both natural and electric light.
Prospex timepieces are practical, reliable, and durable within extreme or everyday environments, for sports lovers and adventure seekers alike.
Movement