POLAR Serene™ breathing exercise
RELAX YOUR BODY AND CALM DOWN YOUR MIND
Deep breathing is known to be an easy and efficient way to manage stress, build resilience and improve focus. The Serene™ breathing exercise invites you to take a moment to yourself to relax and calm down.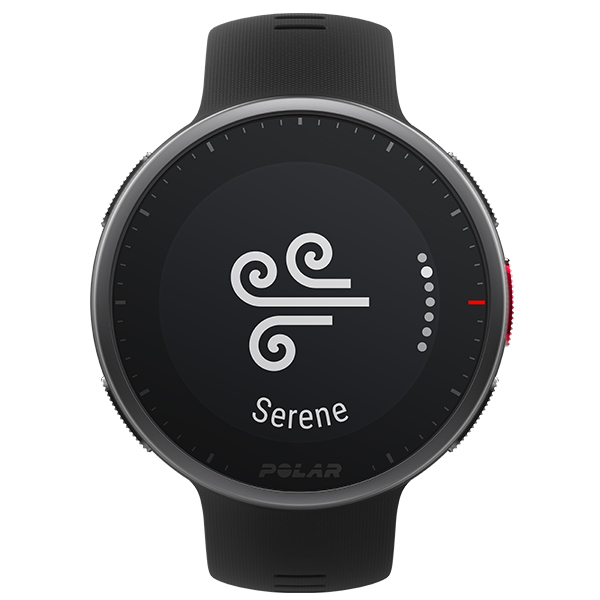 CONTROL YOUR STRESS LEVELS
Mindful breathing helps you unwind and shut down your body's stress response.
REAP THE LONG-TERM BENEFITS
When you do the Serene breathing exercise regularly, it can help you manage stress, improve the quality of your sleep and give you a sense of improved overall well-being.